FORMER EPC DIRECTOR OF MUSIC FEATURES ON CENTENARY TRIBUTE CD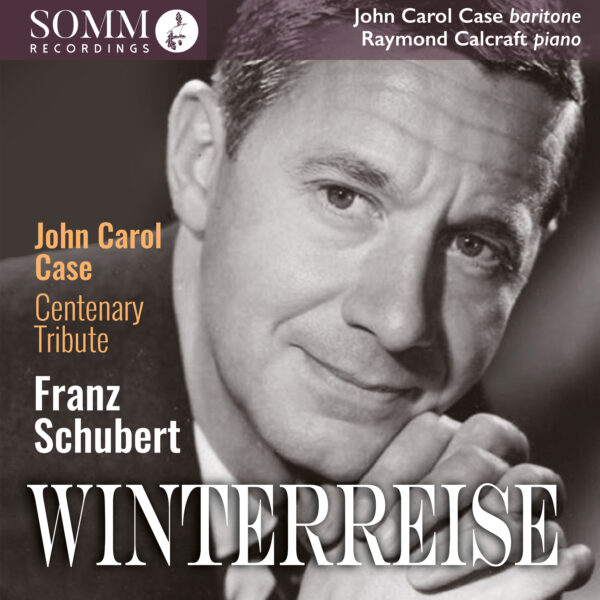 | | |
| --- | --- |
| Type of post: | Choir news item |
| Sub-type: | Choir News |
| Posted By: | Jenny Lloyd |
| Status: | Current |
| Date Posted: | Wed, 27 Sep 2023 |
Raymond Calcraft, Exeter Philharmonic Choir's former Director of Music, features on a recently released CD of Schubert's famous song-cycle, Winterreise. The recording is a tribute from SOMM Recordings to mark the centenary of the birth of distinguished English baritone, John Carol Case.
John and Raymond first met in 1971 and subsequently gave several concerts and recitals together, including Handel's Messiah, the Requiems of Brahms and Fauré, and Vaughan Williams' Dona Nobis Pacem, the latter receiving its first performance in Germany. Their performance of Schubert's Winterreise was given at the Portsmouth Festival in May 1973.
Raymond Calcraft was John Case's accompanist of choice during the last five years of his career before his retirement in 1976. Raymond has fond memories of their relationship, describing John Carol Case's singing as being "notable for an almost tenor-like quality in its upper register, his remarkable breath control and, above all, for the clarity and eloquence of his diction."
Go to
https://somm-recordings.com/recording/john-carol-case-centenary-tribute-winterreise/
for your chosen format of the recording.