Exeter Philharmonic Choir
Click on the image to watch our video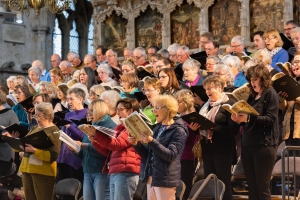 Exeter Philharmonic Choir, which has around 100 members, has a long tradition of singing a wide range of choral music, old and new. It presents three major concerts a year and two evenings of Christmas carols in Exeter Cathedral. The choir always performs with professional orchestras and soloists to maintain its quality of music-making.

EPC on Tour


Join us

We offer a warm welcome to prospective new members. If you would like to sing with us, please contact our Membership Secretary.



Click here to buy tickets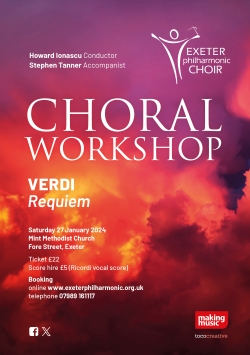 Click on the image for more details of our exciting workshop.