A Glorious Finale to our Season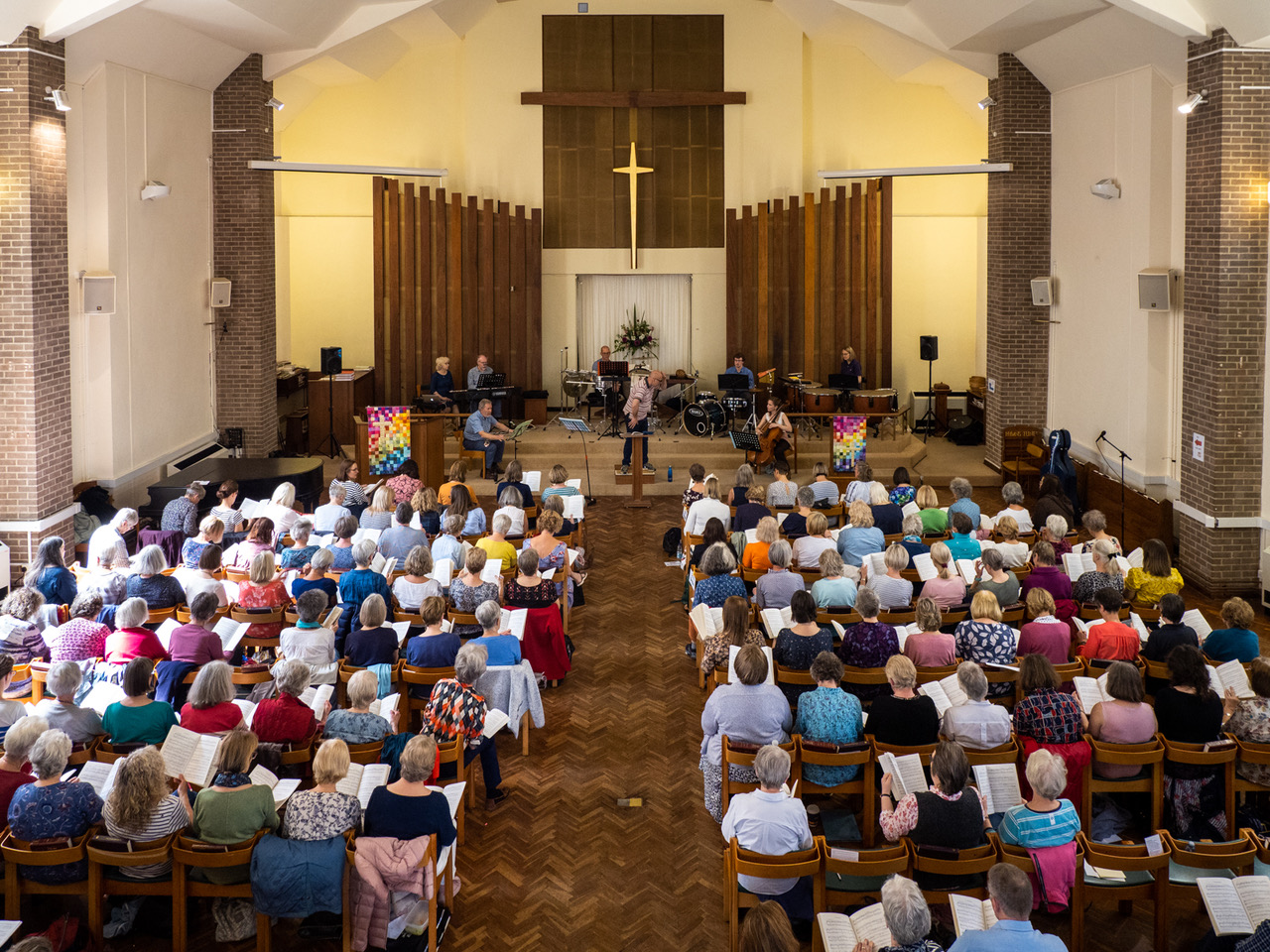 | | |
| --- | --- |
| Type of post: | Choir news item |
| Sub-type: | Choir News |
| Posted By: | Jenny Lloyd |
| Status: | Current |
| Date Posted: | Sun, 21 May 2023 |
Our singing year ended on 13 May 2023 with a hugely successful workshop on Karl Jenkins' The Armed Man. Nearly 200 singers gathered in The Mint Methodist Church Centre for a glorious day of singing.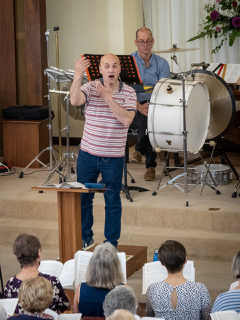 Our director of music, Howard Ionascu, led with his usual enthusiasm and skill. Stephen Tanner, our associate director of music, worked magic with both keyboard and computer, producing some amazingly authentic instrumental sounds. Our guest musicians, trumpeter Paul Thomas, cellist Amye Farrell and percussionists Michelle Hiley, Andy Turner and Tom Clemo, were outstanding. Having a live band greatly enhanced our music-making, while the solo contributions of choir members Helen Goode, Pip Gascoigne-Pees, Jacquie Barnes, Tony Smale and Anthony Butler added many poignant touches.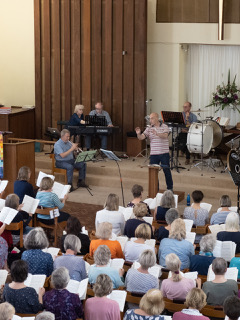 The day ended with a spirited performance of the work to an audience of family and friends, who gave all the performers a standing ovation.
Several guests commented on how much they had learned by spending the day singing next to some of our members. Others spoke movingly of the relevance of the work, summed up in Jenkins' sub-title, A Mass for Peace, to the current war in Ukraine.
A great team from the choir provided refreshments with delicious home-made cakes and bakes. A big thank you to all choir members who made the day run so smoothly.